Great service, unbelievable vehicles, and rates that won't break the bank!
You'll find a lot of rental services out there who will do everything they can to make an extra buck. This is one big reason we decided to open our doors back when we started to form our business plan. We wanted to provide the people of Baton Rouge with something different and better. So, what is so different about us? Well, the first thing you will notice after doing business with us when compared with other companies in our area... Is that we do everything we possibly can in order to put you and your needs first. If we have to go the extra mile to ensure that your event goes off without a hitch, we'll do so. This is a mantra that we apply to our pricing policies as well. How? It's easy. Our pricing is based along our expenses. So, whenever our expenses are at their lowest, you'll find our rates are more affordable at that time as well.
How to save money with us:
Why do we lower our rates instead of having a flat rate? The answer to that is easy. By lowering our rates whenever it is possible, we are able to save you and your party some money on the day of your event. There's a lot of demands on bank accounts these days and we want to do our best to ensure that you leave at the end of the day with a little bit of green in your pocket. So, what factors lower our costs and how can you capitalize on this happenstance? That is pretty easy. You'll want to try to book your trip with us when the demand for our services are the lowest. Demand is probably the number one factor in driving our expenses up (more fuel, more manpower, and more resources devoted to keep our fleet running in tip-top shape). If your date is flexible, you'll want to avoid days like Friday or Saturday during peak wedding and/or prom season. And, even during our busiest season, you can still save some bank by booking on any day that isn't Friday or Saturday. If you're in doubt at all, you owe it to yourself to get in touch with our awesome booking agents. They'll be more than happy to provide you with any answers and provide assistance in getting you the best deal possible.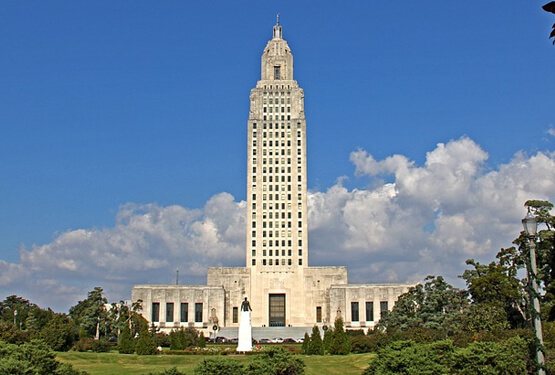 With our experience in the limousine, party bus and shuttle service industries, we've found ways in which to save you money. Isn't that a refreshing fact?!? We do so by finding every last avenue of savings that is possible and implementing it in concurrence with your personal luxury vehicle needs.
Contact Limousine Baton Rouge with as much information as you can, regarding your particular plans. As mentioned above, your quote can lower based on the day of the week that you need service, what kind of event you are catering to, the availability of a particular car, the time of year that you are booking and several other factors. These things can never cost you money ... they can only save you money!
With the large fleet that we have, how much we've grown as of late and maintenance-related ways in which we save money on our vehicles, we're sure that we can work with nearly any budget; in any of the many different service options that we offer.
Looking for a quote? We are here to help!
If you are looking to get a price quote from us, you'll find it to be an easy process if you have the following information: 1. We will need to know the date of your event. 2. We will need to know how many passengers you will need us to accommodate. 3. We will need to know which city we'll be picking you up in. 4. We will need to know how long you will require service.
With the above information, we'll first be able to ascertain if we can indeed provide service (hopefully your bus isn't already booked). From there, we'll be able to figure out your price, to the dollar. You see, we do not believe in decking you with "fine print" fees and surcharges that sneak up on you on the day of your event when it will be already too late to find another provider. There are companies out there who do business this way, and this goes against our very core philosophy. You won't be satisfied if you get hidden fees. Every potential charge will be fully disclosed to you up front, and the rate you get quoted is the rate you will be paying (unless you go over your time or in the very unlikely occurrence of damages to one of our vehicles by an occupant).